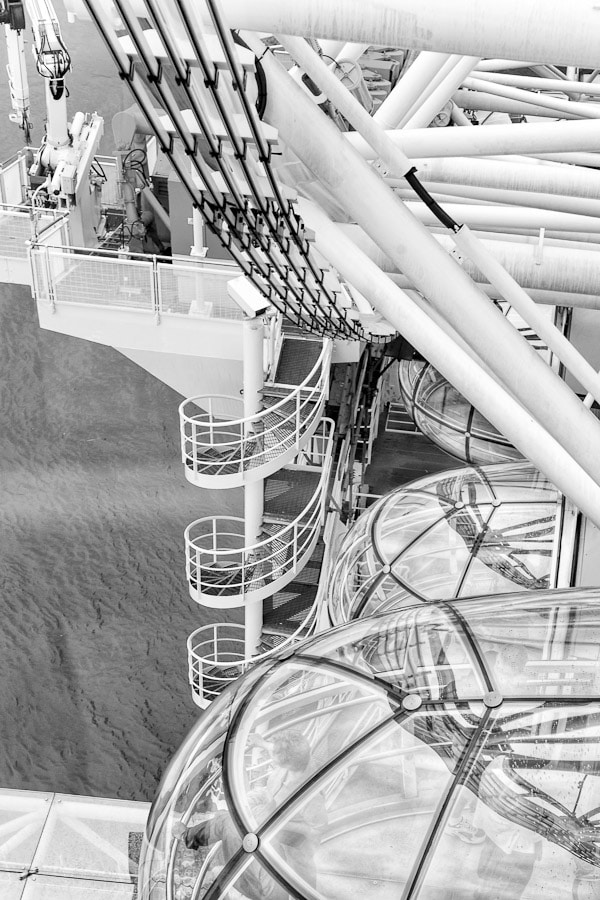 Order a print of this photo
So when you go to the London Eye, you can either buy a time slot in advance or wait in what might be a long line.
And if it's raining and you've only got the one day you can take your lumps and see a restricted and grey view of London.
The best images I've seen of London from the Eye have been taken soon after sunrise on a cold, crisp, cloudless, winter's morning. Great if you happen to be local, a crap shoot if you're a tourist.
I took this image as our pod was descending and we were about to get off. The third pod from the bottom is entering the zone where you disembark. With the rain hanging over London and restricting the view, I became more interested in the construction and mechanics of the Eye itself.
Below the ad is a colour version of this image.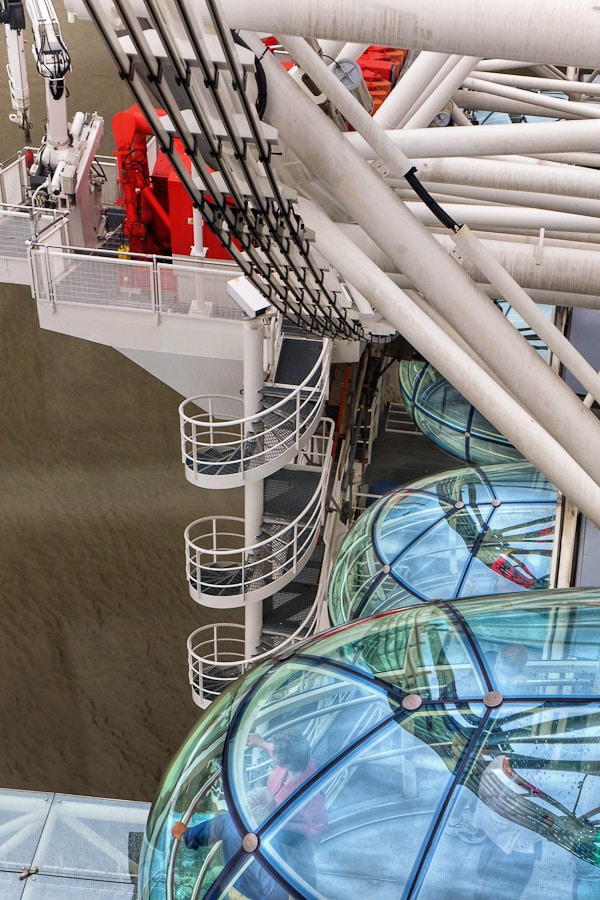 Order a print of this photo